Insuperdesign
Auroflex offers a showcase of graphic designs created by professionals who have chosen to join InsuperDesign, the Auroflex Creative hub where you can find the design you were looking for, to produce your self-adhesive label. Here you can customise it with the aid of an extremely high resolution configurator. Choose the right graphic design for your needs.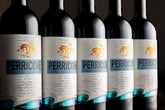 Insuperprint
InsuperDesign is a state-of-the-art printing system with which you can view the graphic design of your self-adhesive labels, select the materials and set the embellishments. All this is thanks to an extremely high resolution configurator you can use to customise the design before proceeding with the online purchase of your printed label.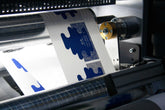 AUROFLEX
Passion for our work combined with attention to detail make our company the ideal partner for the most ambitious challenges
Auroflex is the ideal partner for companies who want to position themselves on the market with a label that best tells their product. In order to do so, we use the most modern printing technologies combined with the most sophisticated embellishments that the world of graphic arts can offer.