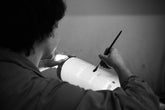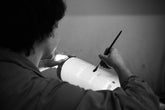 LABELS
Auroflex has produced self-adhesive labels on rolls for some of the top made in Italy Wine & Spirits, Food, Beer, Home Care and Beauty & Personal Care brands, exported worldwide, for more than 50 years.
Whether for wine, oil, preserves, spirits, cosmetics or home care products, we produce bespoke self-adhesive labels using the best media and the right graphic embellishment techniques to add value to every product's packaging.
Whether using natural papers, textured surfaces or clear (no-label-look) media which reveal the wine's complex colour, every feature will be designed to create an attractive label, tasked with seducing potential customers and persuading them to purchase in a matter of seconds.
The use of specific materials and coatings to withstand damp and contact with water guarantees that the label remains undamaged with all its visual appeal intact.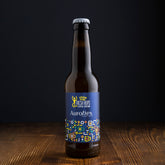 Beer is a fast-evolving sector, with conventional products now joined by craft beers with fascinating stories to tell. Original papers, embellishment materials and shaping dies are therefore required to create attractive labels that will intrigue potential drinkers and prove eye-catching even in dim interiors like pubs.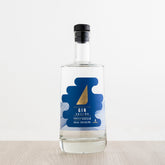 The printing embellishment techniques used for the wine sector are also ideal for decorating liqueur and spirit labels with a strong personality. From the use of gold foils to the creation of original shaping dies, we can give your labels the uniqueness and sophistication increasingly in demand on today's market.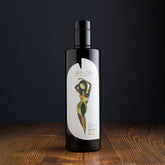 For olive oil labels we use the same technologies and embellishment processes as for the wine sector. Exquisite graphics and premium techniques are possible thanks to the use of specific greaseproof papers (available in natural, hammered, rustic and recycled types), which guarantee that the label will be undamaged in case of contact with the oil, ensuring that it continues to look impeccable and supporting its marketing message on any distribution circuit.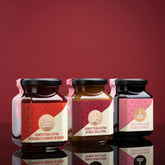 We customise self-adhesive labels on rolls for many food sectors: from jams to honey, from spreadable creams to preserves, oil and vinegar pickles and artisan delicatessen products, a wide variety of foods benefit from premium papers and processing techniques to help them to stand out on the shelves. We use textured papers, varnishing and spot varnishing to underline the product's natural goodness, its artisan quality, and the history and culture of the company which produced it. What's more, we are able to use the same cutting die for numerous small batches, guaranteeing coordinated communication across the products of the same brand or for different categories within the same family line.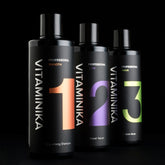 Auroflex has worked with some of Italy's top detergent producers on their home care products for years. Auroflex's production system is well structured to supply retail chains in areas such as Home Care, a sector with a high product turnover combined with the need for on-time delivery and excellent quality standards. We also produce self-adhesive labels for the cosmetics and personal care sector, using the widest possible range of materials and printing and embellishment techniques, to provide a flexible response to the demands for sophistication and exquisite appearance in the production of luxury packaging, or the use of simpler processes and materials to enable competitive pricing.